Escape from the Maze of the Minotaur: DELUXE COUPLE'S EDITION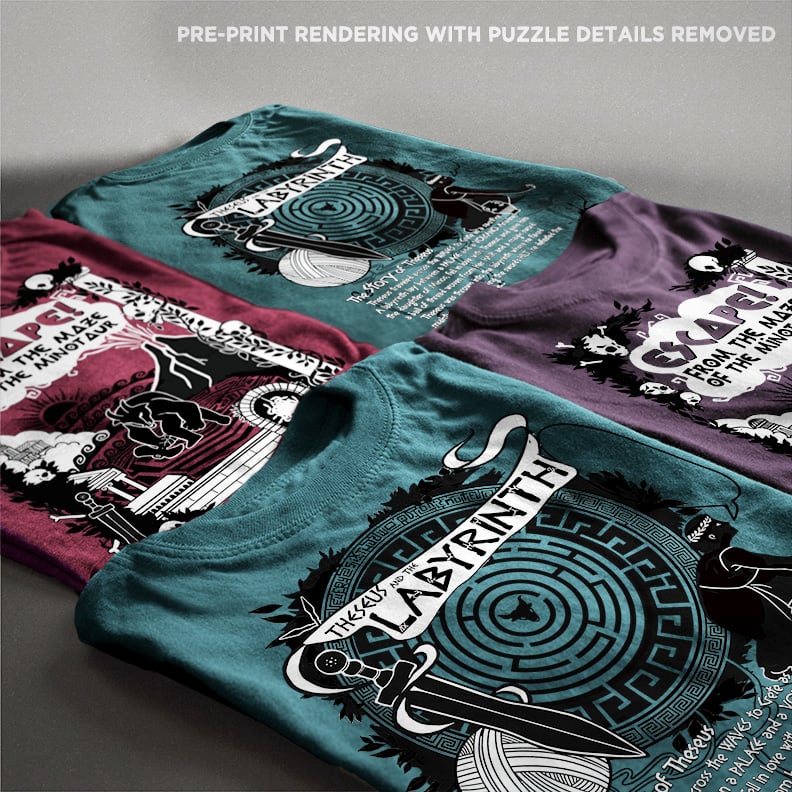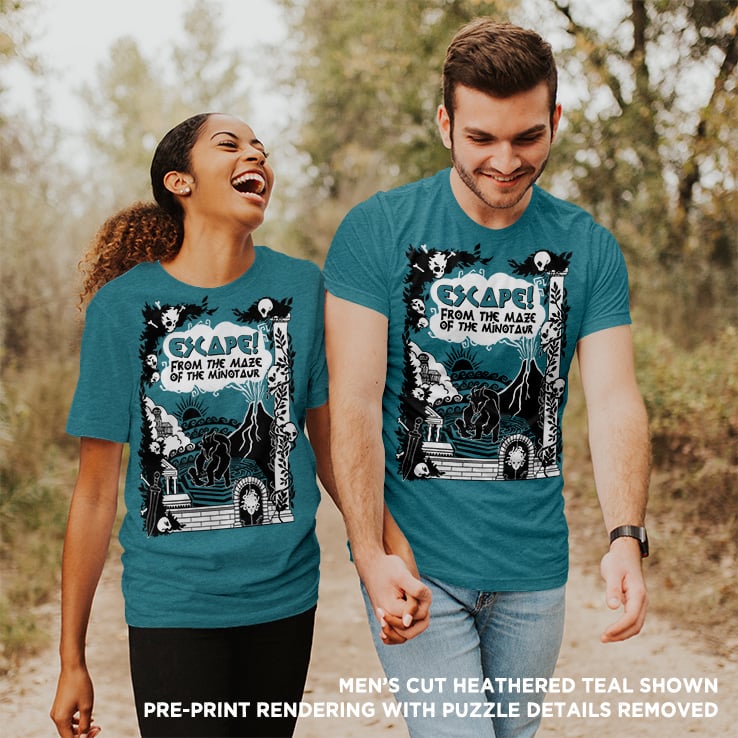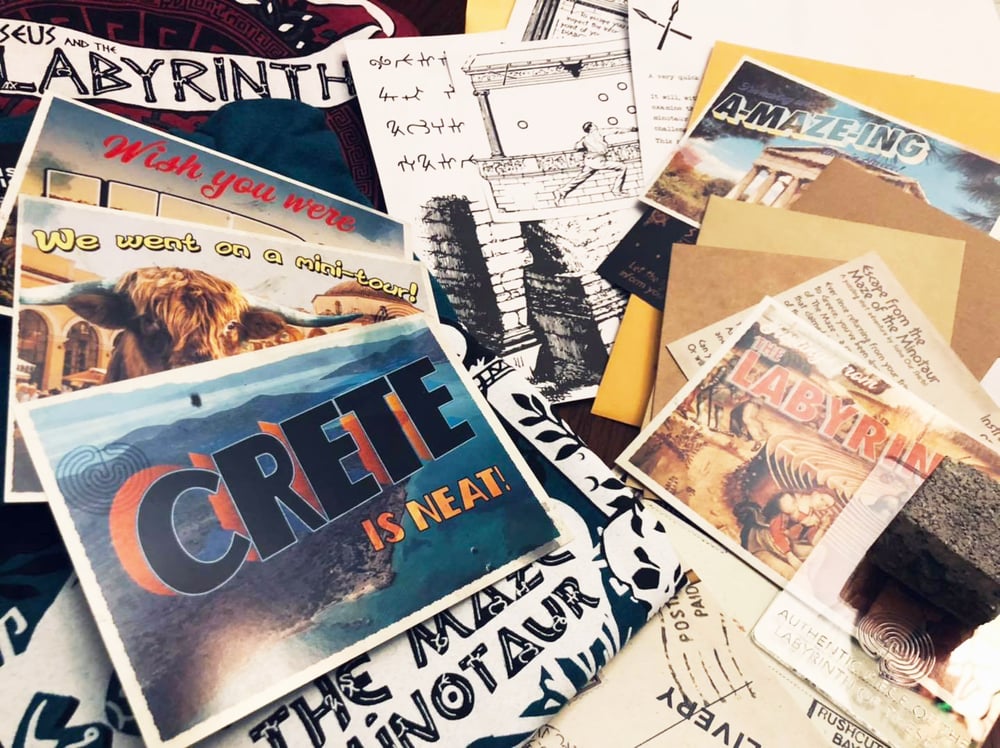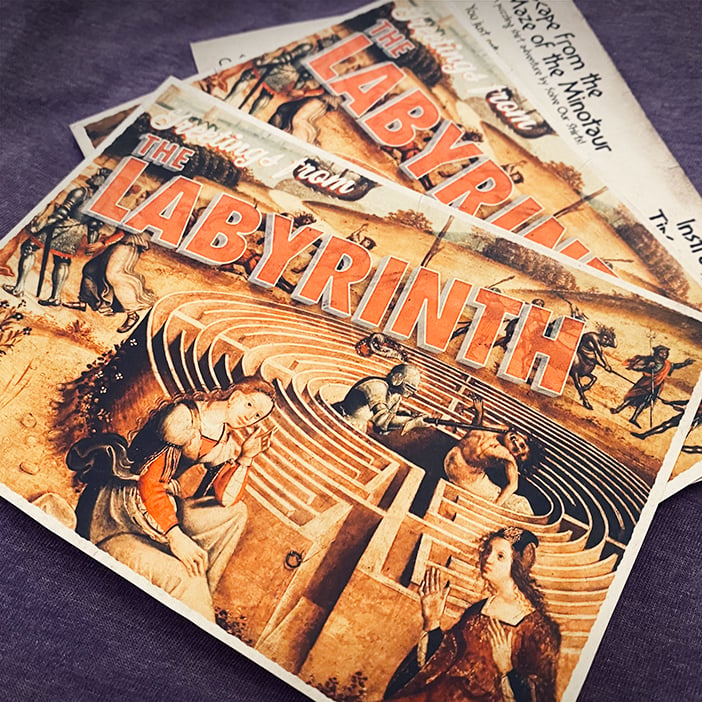 Solve the challenges of the labyrinth and face down the mighty minotaur in this full-length puzzle game T-shirt!
The Deluxe Edition of Escape from the Maze of the Minotaur features an additional puzzle track and a really neat extra set of physical components/props! This pack of souvenirs from a trip to Crete gives you a supplementary secret goal to discover and solve. The Deluxe Edition adds about 20-30 minutes to the game time and includes some props we guarantee you've never seen before.
This special package includes TWO SHIRTS, to more easily solve the game with a partner! (The Couple's Pack is currently only available in Heathered Teal.) Only one set of deluxe components is included and needed to take on the additional challenges.
The double-sided shirts are filled with hidden details, secret information, and other surprises. These clues help you solve a series of puzzles and challenges themed around navigating the legendary labyrinth.
Your shipment will include everything you need to solve this 60-120 minute game, including login information for an online component that checks answers and provides hints, and other in-world artifacts to help you solve the challenges.
Currently all shirts ordered will be dropped off at the post office the next day. We really don't have a great idea about current shipping delays, so please be patient with USPS. We will be open for free local pickup in Urbana Illinois by appointment every day. Email us after you order local pickup and we can arrange a time!
Note: Some shirt photos and renders have been slightly altered to avoid spoiling puzzles. Let us know if you have any questions and good luck trying to SOLVE OUR SHIRTS!
Please see Sizing for information on shirt measurements. Due to limited stock, some sizes (and colors) are not available in the Couple's Pack.