Murder on the Ornament Express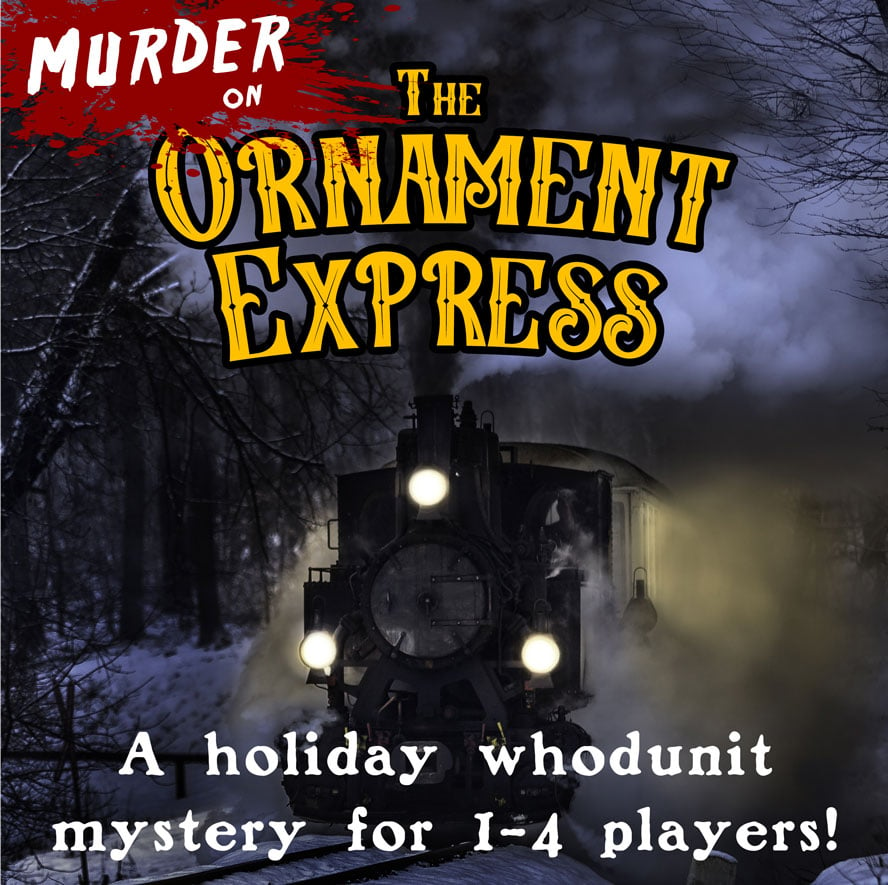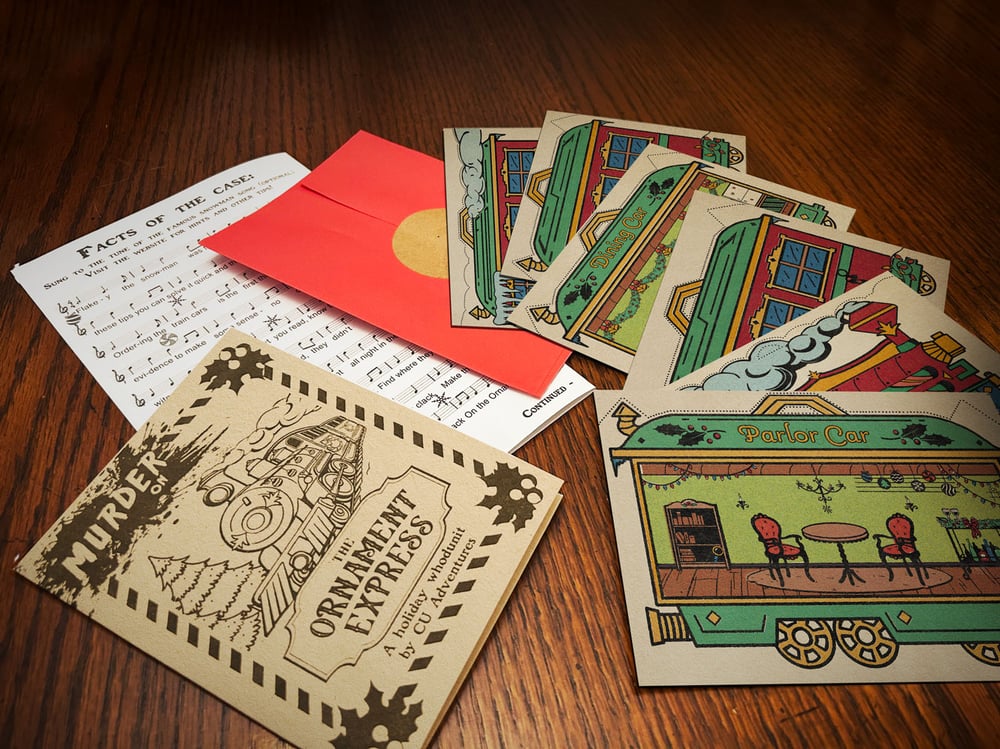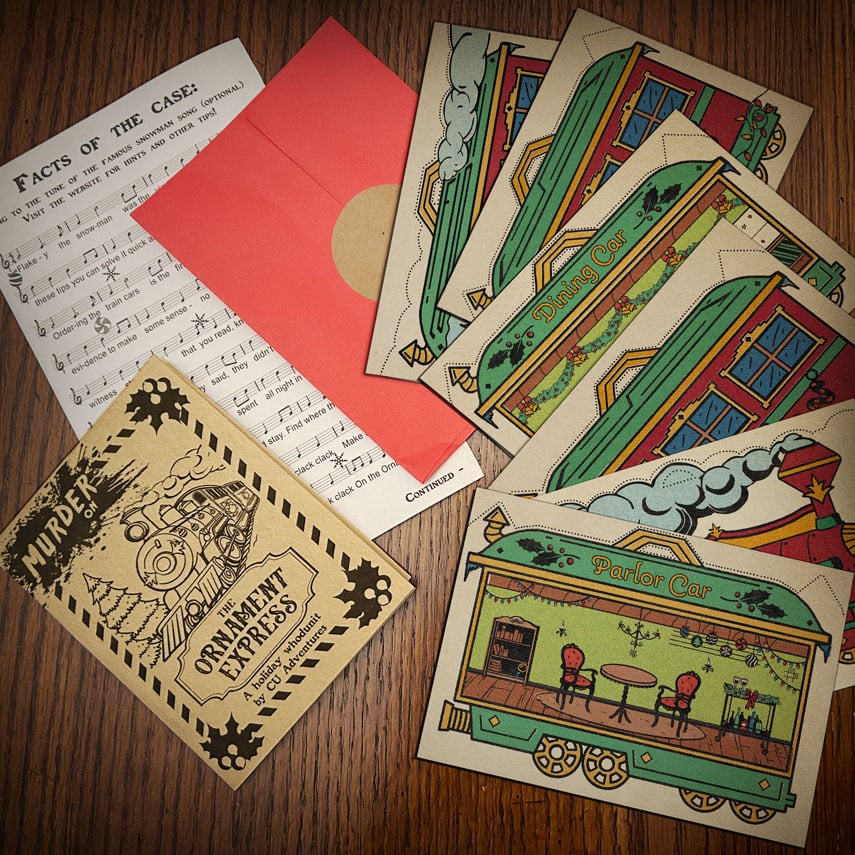 Games are shipping now! For a limited time this winter, save $3 with promo code EXPRESS or 25% off packs of 4 or more with code CABOOSE.
Six train cars, six suspects, and a snowman melted before his time.
It's up to you to crack the case and save Christmas in this holiday whodunit by CU Adventures. Murder on the Ornament Express is a 30-60 minute mystery for 1-4 players, where clues and puzzles are on postcards you can hang as Christmas Ornaments!
NOTE: This is NOT a t-shirt, merely a different kind of puzzle mystery by designers of the award-winning Escape from the Maze of the Minotaur, Treasure Trove of Pirate Cove, The Lost Temple, and Floor 13. The smaller form factor allows for much lower shipping and a generally more gift-able puzzle experience!
Each pack contains everything you need to solve the 30-60 minute game - including the booklet of evidence, investigation tips, a series of train car postcards, and an online component that checks answers and provides hints.
You shouldn't need to destroy any of the materials to solve the mystery and can set up the clues for other investigators after you play! The train cars are designed to optionally be cut out and hung (or hidden) on a tree, making it the perfect family activity or date night on a cold winter's night. For larger groups, purchase multiple packs and race to solve the case!
Follow the rail of clues to uncover the loco-motive ...for MURDER!
Games are shipping now! We are mailing out envelopes every day with a holiday shipping deadline of mid-December.
Content warning: The game does mention "murder" in the title, but, aside from the title, the details of the case are presented in a lighthearted all-ages style. Contact us if you have any questions or concerns about the game.