Solve Our Shirts are the newest puzzle games from CU Adventures, the company behind the innovative at-home escape games THE LOST TEMPLE and FLOOR 13.
The first game of its kind, each shirt is covered in hidden clues and other secrets to reveal over the course of a full-length 60-90 minute game. As you solve the puzzles, you'll also find the narrative storytelling and sleek online interface you've come to expect from the CU Adventures' at-home experiences.

In addition to the shirts themselves, each Solve Our Shirt package includes additional in-world papers and props that interact with the shirt to solve puzzles and tell a story.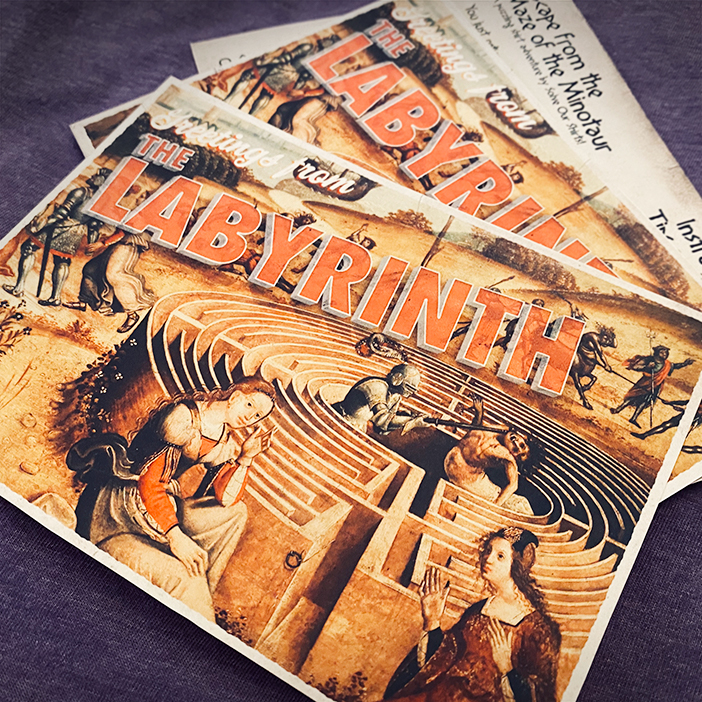 Solve Our Shirts are double-sided, and can be solved by a single player with a single shirt; however, we also offer a couple's pack with two shirts for two players, which allows the game to be solved while players wear the shirts.
The puzzle solving process does not destroy the shirt, so once you finish the game, you'll be able to continue wearing the shirt as a souvenir of your victory!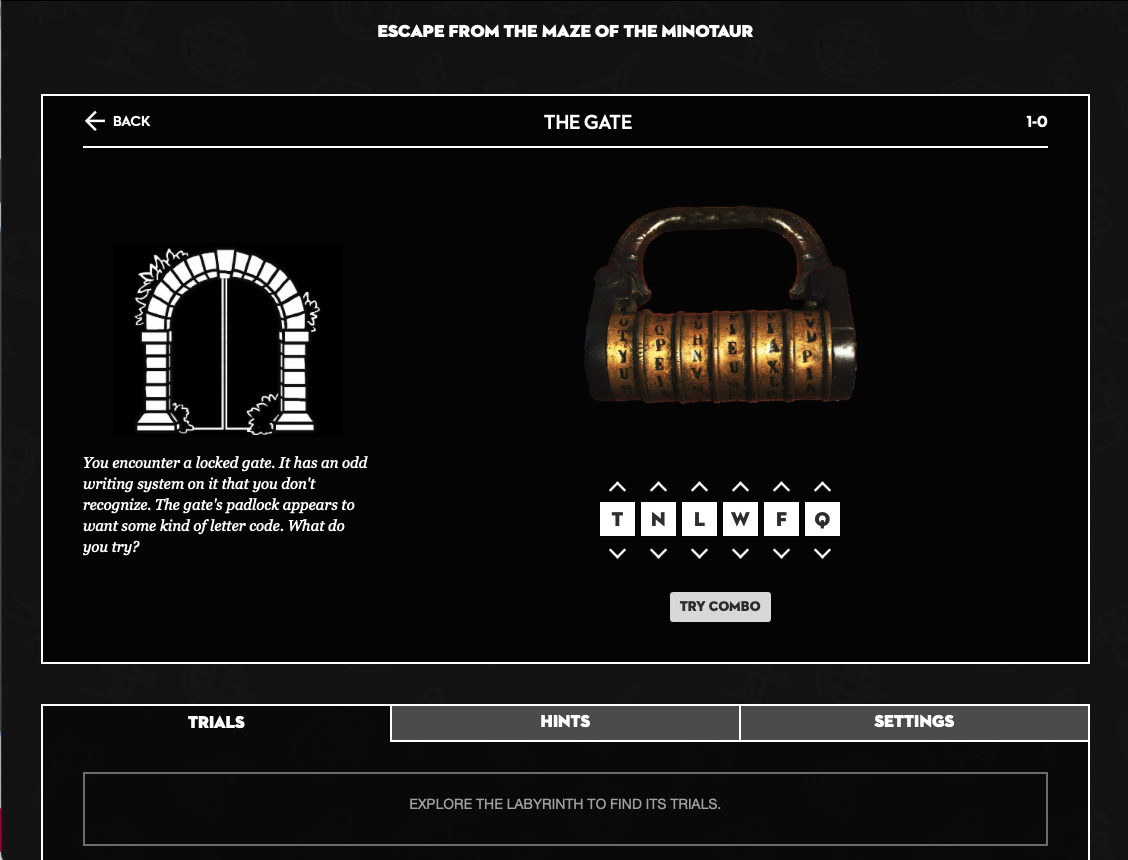 The Deluxe Edition of Escape from the Maze of the Minotaur features an additional puzzle track and a really neat extra set of physical components/props! This pack of souvenirs gives you a supplementary secret goal to discover and solve. The Deluxe Edition adds about 15-30 minutes to the game time and includes some props we guarantee you've never seen before.
Solve Our Shirts are screenprinted in Champaign, Illinois. Shirt art is by the incredibly talented McKenzie Marcum!

We promise you've never played a puzzle game quite like this!